A word from Ian (1 May 20)
Takeaway and collection by car
Available from Thursday to Sunday
We're continuing to offer you a great takeaway menu of hot food (pizza, fish & chips) and pre-prepared, chilled dishes that are ready to cook at home.
Available Thursdays & Fridays 4-8pm | Saturdays 2-8pm | Sundays 12-4pm – please make sure that you select your preferred collection time when ordering online.
Order online or give us a call – 01474 812154.
---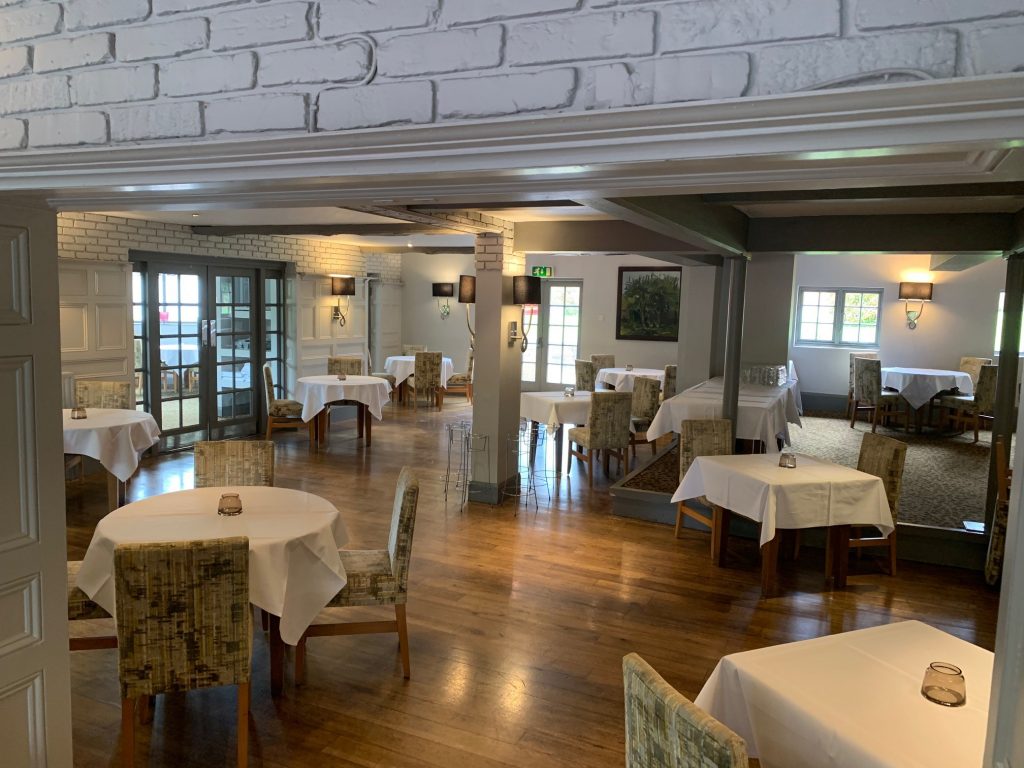 Boris's 'Menu of Options'
A neighbourhood restaurant solution?
In preparation for being permitted to reopen Bartellas within Government guidelines, but above all with common sense, we are proposing the following approach:
Just 30% of usual capacity; 42 seats in the main restaurant and 16 in The Orangery, with al fresco tables available on the terrace
Minimum spacing of two metres between tables, with a maximum of four guests to a table (see images above and below)
Open daily for lunch and dinner, by reservation only
Tables laid once guests are seated
A smaller selection of food, disposable menus and wine lists
Wall-mounted hand sanitisers throughout
One designated entrance, one designated exit
Take away / car park collection service continues
Contactless payment
Maximum of two people in the toilets at any one time
A different dining experience, but one that we hope will be much more civilised, convivial and safer than being 'up close and personal' in the supermarket aisles or other retail environments.
Your thoughts and suggestions would be most welcome – please email me.
Ian Eldridge, Proprietor
[email protected]