A word from ian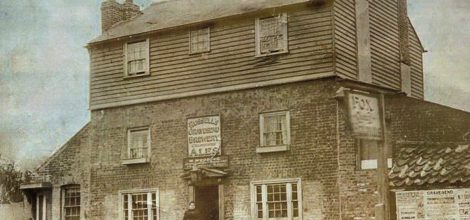 2019 greetings to you all- hardly a happy and prosperous New Year so far out there with the country, county and even our parish continuing to brood on Brexit and beyond. All good our end at Bartellas though during December and early January – many thanks for your continued support plus the fave comments and reviews.
Bring on Mexit I say along with a local Sheriff and a posse to sort our streets and services! I'm still waiting on Gravesham and/or Government to return the overpaid £50,000+ and now owing to me after I was vindicated in my Business Rates battle – maybe I should take them to Court?
Meanwhile, Valentine's bookings are being received thick and fast for the Thursday night. We're also offering a Valentines Prix Fixe luncheon with a glass of Prosecco – call or email the restaurant for further details.
Working with The Bear Kitchen people to feature some healthy options on our menu and showcase them shortly on a Club night – details to follow.
As ever
So, you ask, was 2016 all that we had hoped for? Anything we could have done differently? Hindsight, what a wonderful ingredient, I must put it on the menu! And what does 2017 have in store for us? The truth is none of us really know for sure, we'll simply have to work with whatever is thrown our way and make the best of it – I guess it will be much more of the same.
Our biggest challenge for 2017 is that the Valuation Office Agency is still proposing a whopping 42% increase on my business rates from a ridiculous and unaccountable £500 per week to over £700 per week. I was previously quoted when up before Dartford Magistrates Court for holding back the increase then that I'd rather pay the Mafia – they'd at least dine with us and look after me and my staff!
Moving on though, loads of other stories to share with you from the festive period, our plans for 2017 too, but I can tell you more when I see you.
Sadly, Antonio & Chiara, after nine years with us have decided to return back to Sicily in February for some quality time with their families. They will be missed by so many, staff and customers alike. Both of them have played such a major part in the development of Bartellas and I hope that they take with them many cherished memories of their time here.
As ever
Wonderful to see so many of you already booked in over December and in particular on Christmas Day when we will be serving into the early evening. Nothing worth watching on the telly, so increasingly we find members enjoying the day at home with family, neighbours and friends over a glass or two and some simple nibbles before the big turkey dinner at Bartellas without all the hassle. Make a note now for next year but you'll need to book in December 2016 to be sure of your place for 2017.
Brexit ~ fascinating to monitor the Tesco v Unilever Brexit backlash. Most suppliers have tried it on in recent months and if it's not Brexit it's 'the Chinese have bought everything' or 'the Chileans/Indonesians have buggered up their fish stocks'. I was even told that the waters in Scotland were too cold! We're changing our house wine to a Spanish variety because Italian producers have tried to enforce unreasonable increases and expect us to simply pass it on to you, which we won't do.
Business rates ~ set by the Valuation Office Agency, is once again rearing its ugly head in time for April 2017. They're proposing a 47% increase over and above our existing absurd and appalling value for money rate of £500 per week – we don't even get a bin emptied for that.
Club Bartellas ~ please remember that we can only credit your account with the 15% retrospective discount on food and drink that you have paid for and assuming your membership is up to date.
As ever